If you're considering pursuit of an advanced degree, begin preparing for graduate school as soon as possible.
The many faces of communication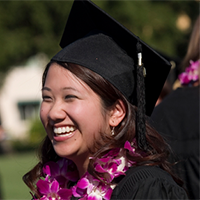 At the graduate level, you can specialize in any of numerous communication-related fields of study, including:
Interpersonal Communication
Information and Communication Technologies
Mass Communication
Organizational Communication
Public Relations
Journalism
Advertising
It is useful to decide which area of specialization most interests you before searching for graduate programs. Graduate programs in communication at most universities specialize in only a subset of these fields.
Resources for finding graduate communication programs:
FOUR GRADUATE ADMISSIONS FACTORS:
1.  Undergraduate GPA (especially for your major)
While programs vary, most require a 3.0 – 3.5 minimum GPA for graduate admission eligibility
If your GPA is lower, consider writing a concise, businesslike explanatory note and attaching it to your application
2.  GRE (Graduate Record Examination)
Most graduate schools require applicants to take the GRE general test. The test is divided into three sections:
Verbal (130 – 170 points; 150 = 50th percentile); evaluates reading comprehension and vocabulary skills
Quantitative (130 – 170 points); tests ability to apply arithmetic, algebra, geometry and data analysis
Analytical Writing (0 – 6 points); tests critical-thinking and writing skills
Be sure to check if the schools to which you're applying require applicants to take any GRE subject-specific tests.
GRE resources:
3.  Letters of recommendation
Most schools expect students to submit three letters of recommendation from faculty members, employers or internship supervisors with their application.
Build constructive relationships with these individuals early to familiarize them with your attributes sufficiently to write a letter commending your skills and intellect.
4.  Personal statement
Personal statements, typically consisting of two to three pages, convey to admissions committees the reasons for your interest in graduate study; be prepared to include a sample of your writing, if requested.
Your statement should be personalized to each school, and should explain why you are interested in their institution and program, and why you believe it will complement your academic and professional experience, and your career goals.